18-year old Dubstep-artist Nathan Wabbo, a.k.a. "Wabbo" hit me up yesterday to check out his tracks on SoundCloud.  I checked the link out from my phone, and within seconds, realized that I need to listen to this really loud.  If you like Skrillex, jam this!!!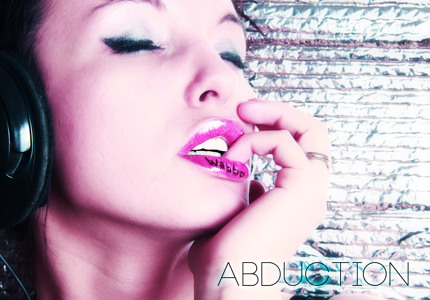 One might not expect such an emerging artist to come from the deep south, but I think that's what makes this all the more special.  Share this with your friends, if you like to party.
My rating:  9.0/10
Here's my interview with Nathan:
Introduce yourself, tell us where you're from and where you live currently.
I am Nathan Neal, also known as Wabbo as my electronic artist name! :D I've been doing this kinda stuff since I was 13, so about 5 years now! I am from Enterprise, Alabama and I currently live in Huntsville, Alabama.
What's the music scene like where you live?
The music scene where I live is possibly the worst place to start off as a dubstep artist haha! I mean come on, it's Alabama of all places, redneck parties, country shows, and deer about sums it all up! But hopefully I will change that for the select few up here that enjoy electronic music, hopefully
Three of your biggest influences, musical or not:
My biggest influence is actually metal / and screamo bands that implemented electronic music into their songs! Such as Asking Alexandria or I Wrestled A Bear Once, I used to be in a metal band, and when I tried to produce electronic music into our songs, then I realized I enjoyed doing that much more than actually making the metal music, haha! But as for the dubstep aspect of it, I would have to say what everyone else would say as a rising dubstep artist - Skrillex! :D
Are you signed to a label? Thoughts on that?
No, I am not currently signed to a label though, but I have been offered to join a couple, but I wouldn't be able to release my first EP for free if that happens, but I do wish to join a label in the future. 
Do you consider yourself an entrepreneur?
LOL! Entrepreneur? I don't know about all of that man, I just really enjoy making music, and producing it especially, and sometimes it turns out great and majority of people like it! Haha. But I guess, if anything on the business aspect, I'm trying to collect more fans of my music that I produce and in hopes that they can relate to my songs, and what Wabbo stands for, ya know?
If you could play any venue in the world, which one would it be?
Any venue in the WORLD? I would love to play at the White House, haha! But I'm not 'that' awesome, unfortunately. But in reality, I would love to play Warped Tour, any venue on Warped Tour, I grew up watching YouTube videos, and hearing how amazing those shows were so that is my number one goal right now, though I know it will take me quite a while.
In your opinion, what's the best way for a band to market themselves these days?
How I started getting noticed was contacting other local musicians, seeing if they want to work with you, contact more renowned musicians, see if they reply back, and tell all of your friends about it, and from there, their friends will tell friends, and it so on, it branches out quite a bit. Facebook's ability to tell you the age group that talks about your music the most is a great way too, because those who like your Facebook are pretty genuine followers of your music, and in this case, mine happens to be 18-24 year olds, so I am targeted more toward local clubs at the moment. Also YouTube and SoundCloud are great places
In your opinion, what's the best way for a band to make money these days?
With the online piracy stuff that goes on nowadays, it's funny to think people will actually 'buy' your music, but I think these days, the only way bands will make money is the ads from YouTube, playing shows, and their cut from the label companies, which still will get you quite a bit of money regardless in my opinion.
Any advice, through your experience, for up-and-coming artists?
BE YOUR OWN BOSS and MAKE MUSIC YOU ENJOY. I can't tell you how many times people were like, "Do this and you will be a better musician" please, now I'm bigger and badder than they are just because I decided to be my own person. And this isn't too related towards me, but let's say you are the keyboard player in a rock band, but your hobby is making electronic music, and you just simply wish you could do that for a living because it's your passion, then DO IT! It truly pays off in the long run, I assure you!
Random question: if you could fight any celebrity, dead or alive, who would it be?
I think I would fight Elvis, I would honorably take a beating from him, haha! He revolutionized music, whether you agree with me or not.
@whiskeranogo
vans-0n-th3-wall reblogged this from whisker-a-nogo
stimulantbeaver reblogged this from whisker-a-nogo
whisker-a-nogo posted this