Visit Devyn's Official Website by clicking HERE.
The combination of beauty, talent, and brains is rarely personified in an individual as young and poised as singer/songwriter Devyn Rose, but in this case there is simply no denying it. 

Born in Mt. Vernon, NY, she began her love of music at a very young age singing in a church choir. By the time she was 16, she moved to Bridgeport, CT and began taking dance lessons at Broadway Dance Center, where she studied all forms of dance including hip-hop, house, jazz, and ballet. (Read Devyn's full bio here)
Stream the new "D.E.V.Y.N. EP" by clicking HERE.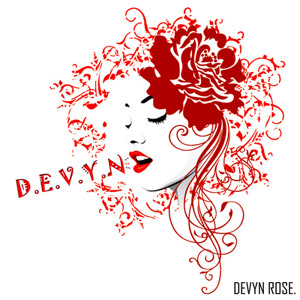 Ohhh!!! Last but not least: this wouldn't be a complete feature without Devyn's music video for "Pieces"!! ..check it out by clicking HERE.
I think that Devyn is on to something really great!  It was my pleasure to feature her new EP on my blog, as well as a personal interview with the superstar!  Here's the Q/A:
Please introduce yourself, and tell us where you're from!
My name is Devyn Rose and I am a singer songwriter! I grew up and currently live in NYC! 

In no particular order, list your top ten inspirations, even if they're not musical. 

Bone Thugs N Harmony 
Whitney Houston 
Oprah 
Beyonce 
Jay Z 
Barack Obama 
Michelle Obama 
Lisa Vanderpump 
My Team 
My Dad 

How long has your project been around? 

I've been doing music forever, but up until 3 years ago,
Source:
devynrose.com